Sports Vision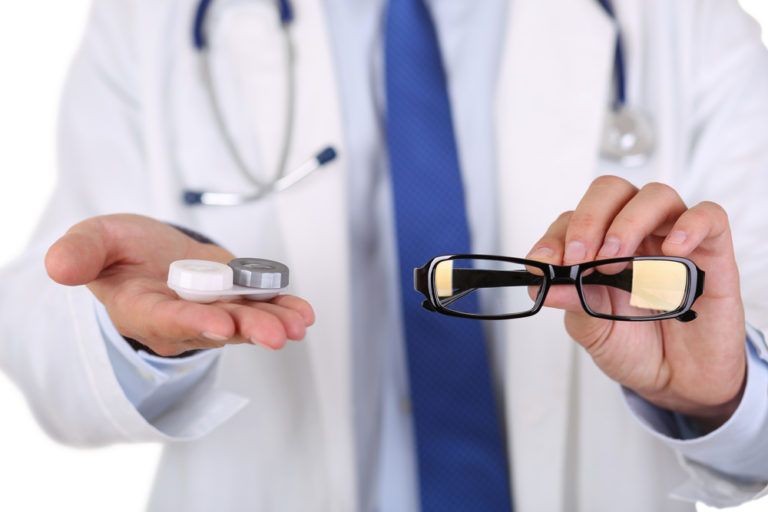 Playing sports with distorted vision can significantly impact your performance. Everyone – from children to adults – should see an optometrist or eye doctor for a comprehensive sports vision exam each season. Visual acuity is as important to sports as training is. Without optimal vision, your ability to return your partner's ball, hit a homerun, or nail a hole-in-one is severely limited.
Did you know…

that your vision could be negatively affecting your game even if you are seeing clearly? That's because vision is interconnected to other skills, such as hand-eye coordination. A sports optometrist or eye doctor can help you learn exercises that will maximize the skills you need to deliver your best performance.
Frequently Asked Questions
Do I need to see an eye doctor for a sports vision test?
It is highly recommended that you see an eye health professional who specializes in sports vision if you participate in high-impact or competitive activities. According to the American Optometric Association, thousands of eye injuries occur every year in connection with sports. By visiting a sports optometrist, you can learn ways of protecting your eyes, as well as maximize your visual acuity and coordination.
What should I expect during my sports vision appointment?
You can expect a number of screenings at your exam. Your eye doctor will identify your dominant eye, as well as your visual acuity. You may also test for:
Depth perception
Peripheral awareness
Eye-foot coordination
Eye-hand coordination
Sight response time
Nighttime glare recovery
What should I expect after my sports eye exam?
Your eye doctor will make recommendations for treatment, if applicable. This may include vision therapy, eye-hand/foot coordination exercises, or even the use of corrective lenses. You may also be advised to wear sports eyewear to protect your eyes from injury while you are active.